Nothing's
Ever Lost
Jack and Anna are two teenagers trying to hold their friendship together while they journey through the afterlife. How far is Anna willing to go for her friend? Find out in Nothing's Ever Lost.
Jack and Anna are dead. Not romantic vampire dead. Not even night-of-the-living dead, but really dead.
At least Jack is. Anna might just be having a near-death experience. It's surprisingly hard to tell. Either way, they have to stick together.
Will their secrets tear them apart? Is Anna really dead? Where can you get the tastiest grilled cheese sandwich in the afterlife?
Anna is awesome at pretending everything is fine…until she isn't. Meanwhile, Jack is afraid that this whole adventure is part of his delusion.
Somehow, they're going to have to trust each other if they want to make it through to the other side.
Nothing's Ever Lost is an exquisitely paced journey full of tears, smiles, chills, and thought-provoking questions.

Sarah Bailey
@storystarsbysarah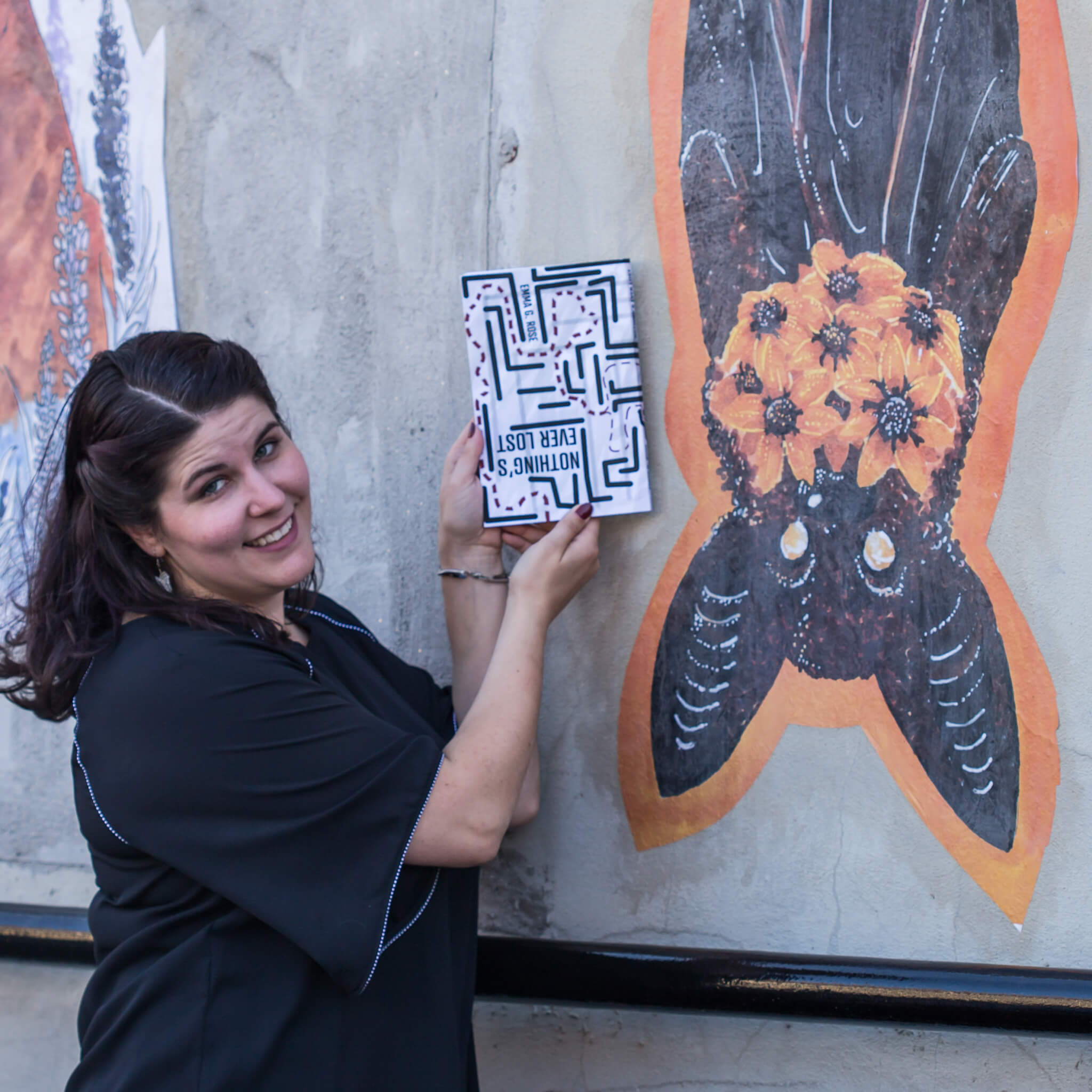 About The Author
Emma G Rose intended to become a badass girl reporter like Nellie Bly, until the Christmas Eve she stood on a riverbank waiting for rescue divers to pull a body from the water. That's when she stopped waiting and wandered off to explore the world instead.
People who keep track of this sort of thing call her writing speculative fiction. It's a fancy name for what you get when you mix up a dash of sci-fi, a dose of fantasy, and a sprinkling of humor, then add in one of the big life-shaping questions. You know the ones. They usually start with "why." As in: "Why are we here? Why did this happen? And why should we keep hoping for the future?"
?