Emma G. Rose is a contemporary fantasy author with four novels. She founded the Maine-based independent publishing house Imperative Press Books in 2018. Emma writes about grief, loss, and life in an accessible fantasy style, treating contemporary life with a dose of mythology. Readers love her inside jokes and emotionally stirring characters. Find her author press kit below.
Emma is always excited to discuss books, indie publishing, mental health, suicide awareness, and writing. If you are a member of the media, podcast host, or book reviewer, contact Emma.
(If you're not one of the people listed above, but still have questions, reach out anyway!)
As Seen (and Heard) On
Author Press Kit
Bio
Emma G. Rose is a Maine author, podcast host, and publisher. She intended to be an intrepid girl reporter like Nellie Bly, until the Christmas Eve she spent on a riverbank waiting for rescue divers to pull a body from the water. That's when she realized she had other stories to tell. Emma founded Imperative Press in 2018 to publish her first novel, written in response to a family tragedy. Four books later, she hosts the Indie Book Talk podcast, exploring the expanding world of indie books for readers and writers. She also visits schools and libraries, talking to high school and college students about mental health and writing.
About Imperative Press Books
Imperative Press Books is an independent publishing house in Hampden, Maine. Founded by author Emma G. Rose in 2018, their mission is to help niche voices share their story. So far they have published Emma's first four novels Nothing's Ever Lost (2019), Near-Life Experience (2020), Assembling Ella (2021), and On the Bank of Oblivion (2022), as well as an anthology of work by Mainers during and about the COVID-19 crisis, which has made more than $2000 to benefit the United Way of Eastern Maine. Learn more about Imperative Press Books.
Links
Headshots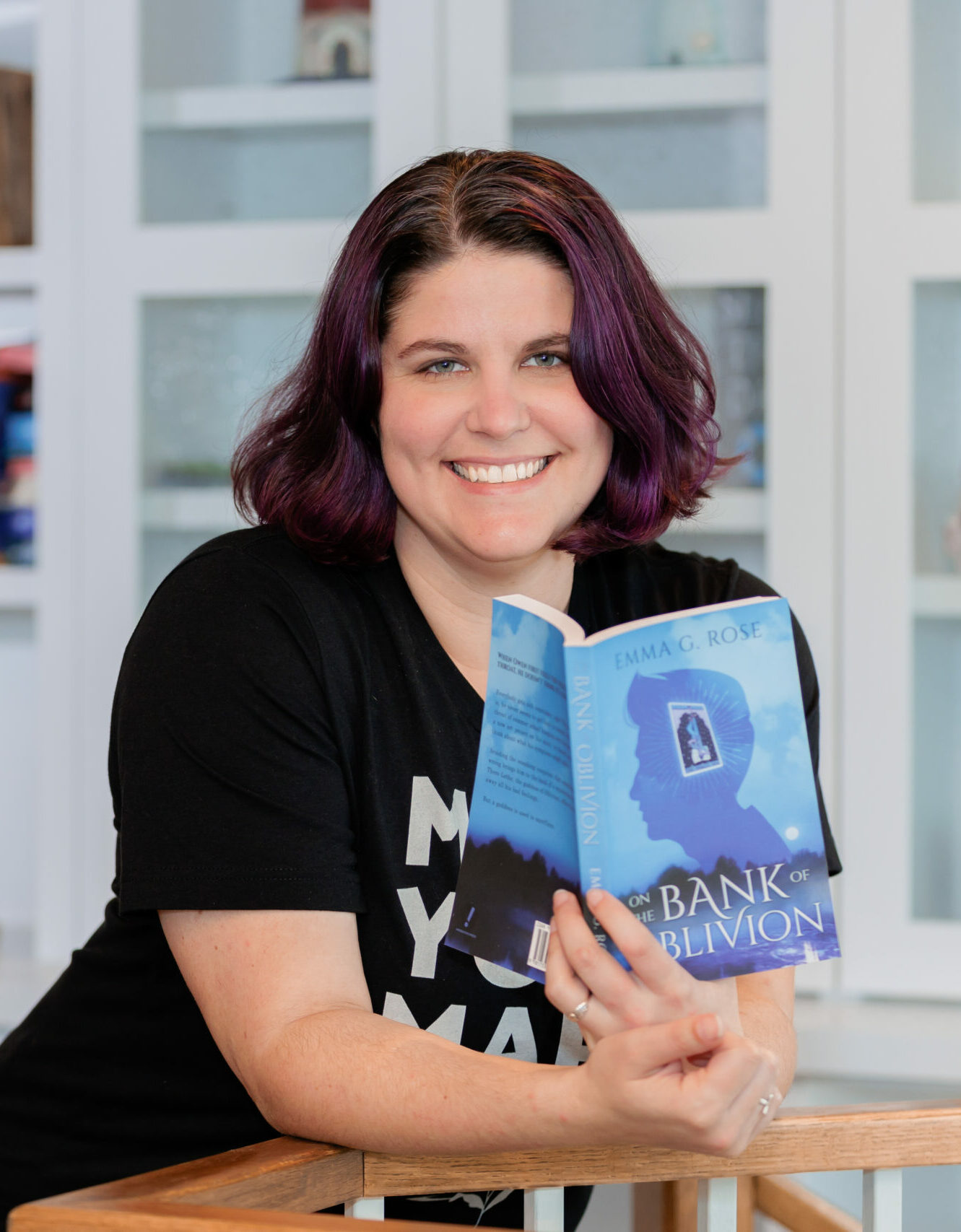 Cover Images
Click an image below to get a larger-scale version suitable for print and video.
Other Images