It's no secret that I love my name. Since I also love being an author I decided to find out if there were any other sci-fi and fantasy authors named Emma out there. It turns out that there are a lot of us! I've collected as many of them as I can find into the great big list of sci-fi and fantasy authors named Emma.
Some of them are indie authors, others are traditionally published. We write short stories, novels, and comics. All have their books available on Bookshop.org. If you're looking for your next read, why not give an Emma a chance?
Beaven says she grew up in a reputedly haunted house in Maryland. That might be why she became the author of this twisted gothic Victorian ghost story. Now she works at a library where she gets to live the ultimate Emma dream by surrounding herself with books all day. According to her LinkedIn profile, she strolls through graveyards for inspiration. Look for her at goth events in Baltimore.
Like most Emmas, Bradley believes that there has to be something out there beyond reality. Her bio describes her as "…waiting for the arrival of her unicorn. Or a tank, she's not fussy." If you like Faerie stories with a sense of humor, you'll probably want to keep an eye on Bradley.
Emma Bull is one of those people that made me want to be an author. War for the Oaks is often described as a contemporary fantasy classic. More tellingly, Neil Gaiman described Emma Bull as "really good." Bull is also the author of Finder and Bone Dance, but War for the Oaks is definitely her name maker. If you read only one author on this list, read Bull.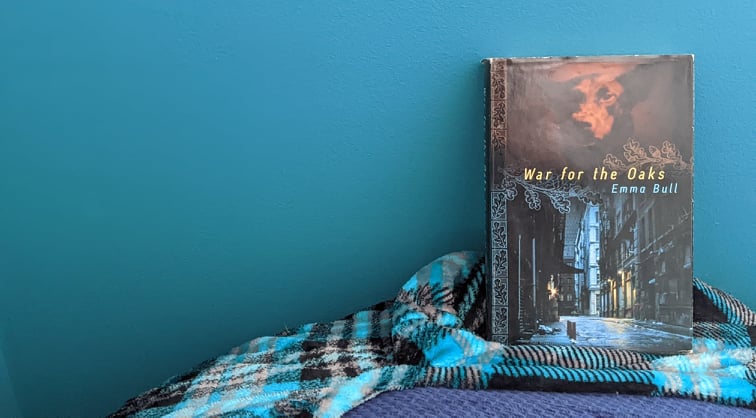 Gibbon was born in the U.K., but she lives in a spooky little woodland house in Maine. Fitting since she's an award-winning horror writer. The short story collection mentioned above is for people who like the strange and eclectic. So basically, a short story collection for all Emmas by an Emma. It also won the Maine Literary Book Award for Speculative Fiction and landed on NPR's best books of 2020.
I stumbled across Hamm's work several times while compiling this list, and every time I went, "ooh, that looks good." Whether you like fairy tale retellings, fantasy curses, or fae folk, Hamm has something for you. Hear of the Fae and The Raven's Ballad are both on my TBR list. Oh, and did I mention Hamm is also from Maine? Yeah. I'm hoping this blog will be the reason we finally meet.
Emma Kubert, co-author of Inkblot
If you're a DC comics fan, the name Kubert might ring a bell. This particular Kubert is the granddaughter of JOe Kubert of Batman, Hakwman and Sgt. Rock fame. Her father and uncle are also well-known names in the industry, which makes Emma Kubert essentially comic book royalty. She tells the story of Inblot, "a mischievous black cat with the uncanny ability to do…anything." Because of course Emmas are artists too.
Emma Newman, author of Planetfall
Role-player, gamer, designer and dressmaker, Newman's creative talents reach beyond her multiple sci-fi novels. She's also a professional audiobook narrator working in all genres. Oh and she has a podcast called "Tea and Jeopardy" that was nominated for a Hugo. Newman is further proof that people named Emma are awesome.
Emma Philbrick, author of Arkivestia
I don't know Philbrick's whole story, but I do know her book was published with the help of the Make a Wish Foundation. If you want to encourage a young author and family who have faced some hard situations, you might want to check out Philbrick's book. As a bonus, it's illustrated by the author.
Hey, that's me! I'd always wanted to write fantasy stories, then experiencing grief gave me something to say. I've published three novels (so far) Assembling Ella, Near Life Experience, and Nothing's Ever Lost. All of them combine hope and healing with a dash of adventure and a generous helping of mythology. It's what inspired me to make this list of fantasy authors named Emma.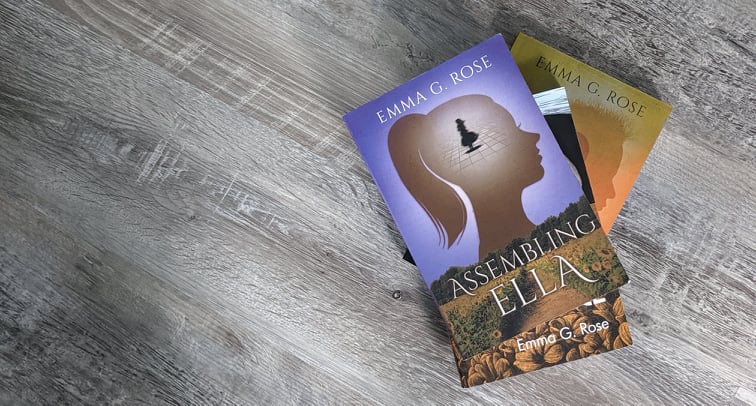 Trevayne clearly loves words. Her bio describes her as a collector of auditory oddities, whimsical words and cryptic ciphers. She's also an avid music collector and photographer. Her other books include Flights and Chimes and Mysterious Times, Spindrift and the Orchid, Coda, and Chorus.
Emma Theriault, author of Rebel Rose
What is it about Emma Authors and fairy tales? It's like we're obsessed with the stories of our childhood. This particular story is a retelling of Beauty and the Beast. It's part of The Queen's Council series published by Disney. Theriault's bio says her childhood in Ottawa gave her a penchant for gothic revival architecture, which is interesting. Her website calls her an author, worldbuilding enthusiast, and cat wrangler.
We Emma Authors understand that life is strange. Comic artist and writer Emma Vieceli explores that in words and pictures. She brings the talent she's lent to Doctor Who, Back to the Future, and Manga Shakespeare to a co-created project with Claudia Leonardi. Oh, and the whole thing is based on a popular video game you might have heard of called Life is Strange.
Emma Steinkellner, author of
The Okay Witch
Illustrator, writer, cartoonist. Emmas have many talents and Steinkellner is no exception. She illustrated the Eisner-nominated Comic, Quince. Before graduating from Stanford University, she wrote and illustrated a thesis with the title It Gets Weird. Her sister, Kit, often gets in on the creative action too.
Proud to be a Fantasy Author Named Emma
So there you have it. A list of sci-fi and fantasy authors named Emma who believe in magic, understand that life gets weird, and can't wait to tell stories about it.
As a side note, there are a bunch of Emma authors who have written about gods, goddesses, myths, and witchcraft. I've left them off this list for now, but keep an eye out for Magic and Mythology Books by Authors Named Emma.  In the meantime, check out my list of famous Emmas.
Find these books and all the other books by Emma authors on myBookshop.org List of Books by Authors Named Emma (Who aren't me). Is there an Emma Author I missed? Jump on your favorite social media platform and let me know.